From portfolio analysis and mapping of target audiences to laser-focused action steps. With one common thread: An unquenchable fascination for wine.
N. Retter GmbH is an owner-operated agency providing consultation and services related to wine, strategy and business organization. It blends a true joy and passion for wine with hard-nosed business expertise. An experienced international network offers further flexibility to meet the specific needs of your project.
Are you currently rethinking how things are done or want to move into new potential fields of business? Whatever help you need — strategy, brand building, shaping your portfolio and internal or external communication — I'm proud to stand by your side, contributing expertise, a love for detail and, always, joy for wine. I draw upon the support of my network partners in developing laser-focused action steps for your business, including employee training sessions, tastings and events of all sizes.
Shaped by a Love for Wine
Services
Why the path from A to B isn't always a straight line.
Time for a change of direction?
Where are you now and what's your destination? What makes your company, wine estate or wine store special? Where are your strengths? What are your weaknesses? Together we'll examine your status quo, your target audience and your specific areas of business. We'll identify the key themes for your business, and use those insights to sharpen your profile and philosophy. Working hand-in-hand, we'll formulate short and long-term goals and establish the structures to achieve them.
Put your potential to work!
There is no business like wine business.
Think all business is alike? No question, some rules and market situations behave similarly. But don't be fooled: the wine business has its own peculiarities that you need to know before opening, expanding or reorienting a business. As a sommelière who owned a specialized wine shop and fine dining restaurant in the heart of Munich for many years, I'm the expert sparring partner you need to hone your edge.
Writing your project's success story.
Capturing tastes in words…
Decided to add a new range to your company's portfolio? Then let's take that step together by focusing on implementation. As an experienced taster and wine contest juror, I'll put together objective wine descriptions that help people grasp the essence of your new products. I offer wine descriptions and tasting notes for book projects, corporate publishing, wine lists and all internal and external info material used to present your products and services.
As a sommelière, I'll also provide you with training and tastings. I'll introduce you and your employees to the world of wine and wine sales. By request, I can gladly incorporate related topics such as wine production and wine styles.

Experience wine on the go
Sommelière to go
Come travel with me. I'll show you the wine regions of Europe. Whether your wine expedition is private or professional: I can organize anything from a relaxed gourmet journey to a demanding pro tour covering leading German and Austrian wine organizations.
Interested in presenting yourself to a broader public? Together with my network partners, I'll put together the event you're seeking — from A to Z, whatever the size.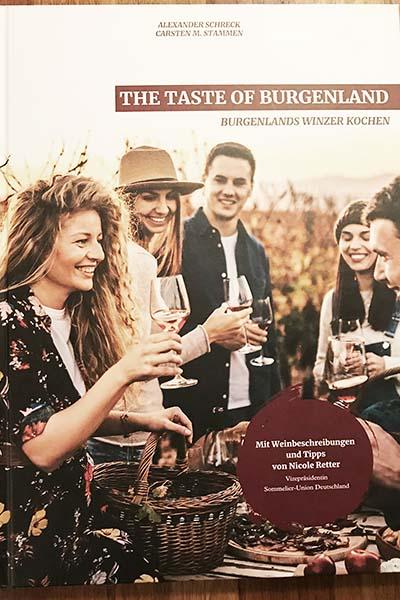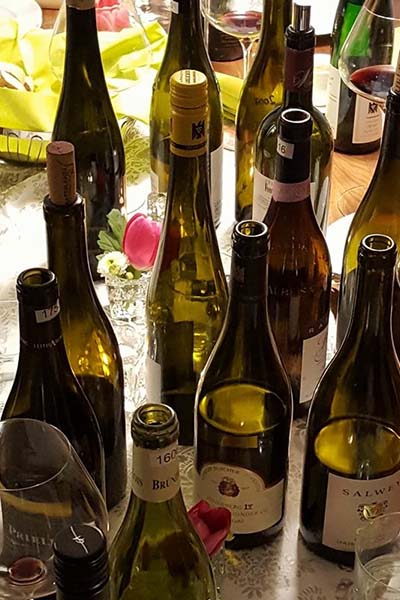 Be successful.
Consulting Wine Businesses.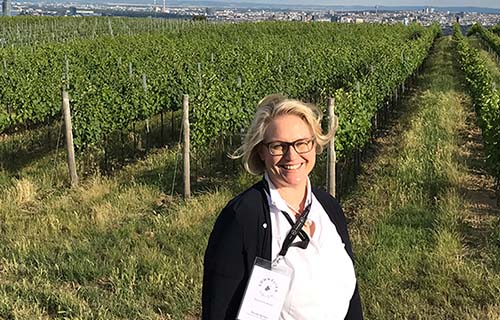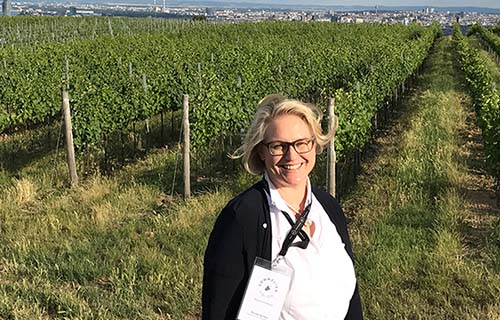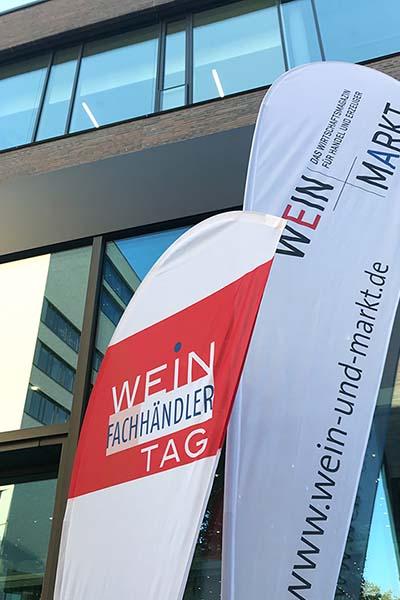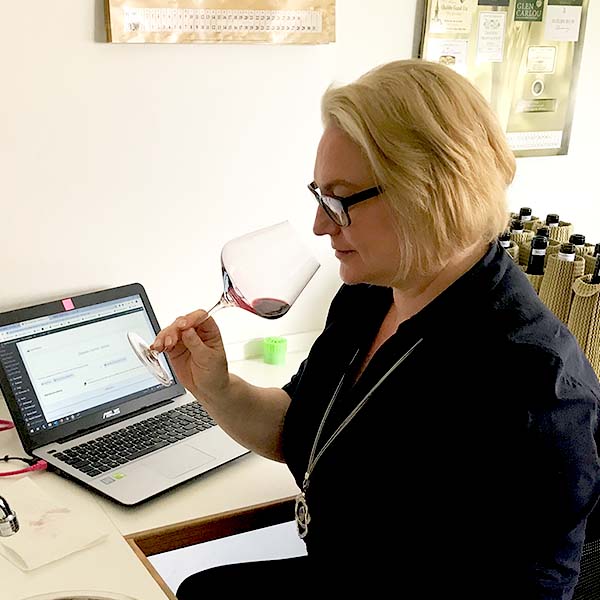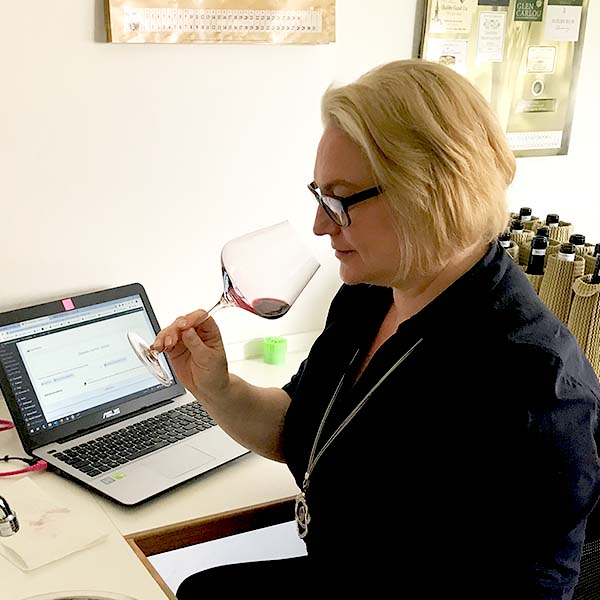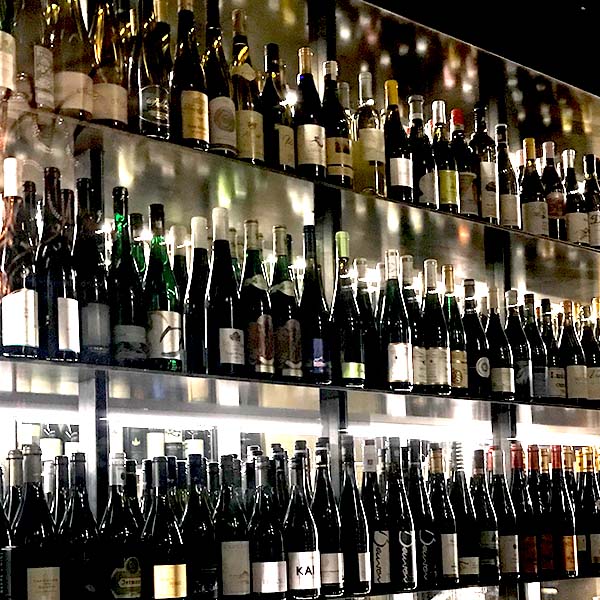 Don't put new wine in old bottles.